Ordinals NFTs have pushed transaction fees on the Bitcoin network to the highest levels since November 2022, shows on-chain data from IntoTheBlock.
Transaction fees on the Bitcoin network have doubled in the past two weeks, going from $0.77 on January 29 to a high of $1.95 on February 10. The blockchain's median transaction fee has also increased to $0.73 from $0.25 on January 30. CryptoQuant also noted that Ordinals NFTs transactions had increased network activity to May 2021 levels when China banned crypto.
Ordinals NFTs Popularity Soars
The rise in Bitcoin network fees coincides with the increased interest in Ordinals NFTs. A recent report by BitMEX Research revealed that over 10,000 NFTs were minted between December 14 and February 7. During this period, Ordinals NFTs have taken up 526 megabytes (MB) of block space, with creators spending 6.77 BTC on Ordinals-related transactions.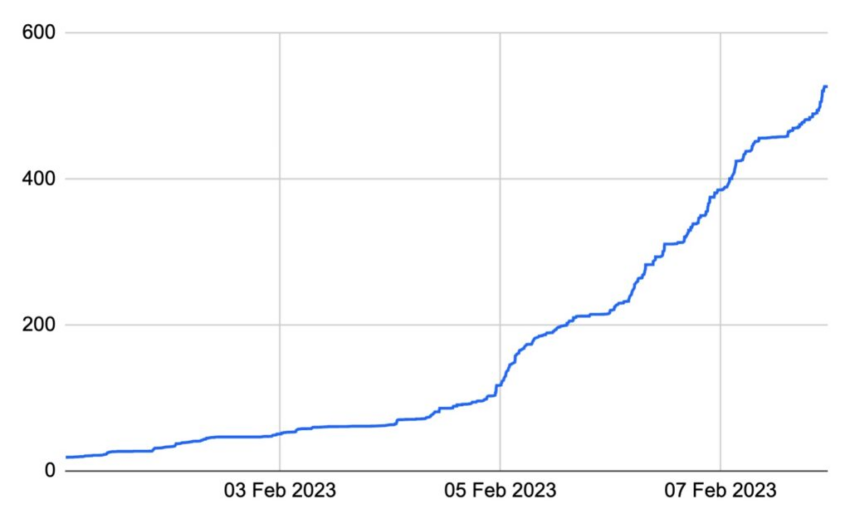 Interest in the NFTs has also seen their value rise to new highs. NFT Now reported that some of these NFTs had been sold for as high as 11 BTC due…