A popular crypto analyst says that multiple indicators are suggesting that digital asset markets are gearing up for a rapid expansion to the upside.
The pseudonymous analyst known as TechDev tells his 408,000 Twitter followers that before each one of Bitcoin's (BTC) run to all-time highs (ATHs), the Chinese 10-year note bottomed out and the moving average convergence divergence (MACD) indicator crossed bullish.
The MACD is a technical indicator designed to signal a possible reversal in trend.
Says TechDev,
"This happened before every ATH-setting Bitcoin move."
TechDev also says that the altcoin market is setting up for a big run based on historical patterns.
The analyst looks at the total crypto market cap excluding Bitcoin and identifies periods of downward price action (correction), sideways movement (accumulation) and price rallies (markup).
According to the analyst, altcoins are now in the "markup" phase, poised for higher prices.
"Update:
Correction –> Accumulation –> Markup"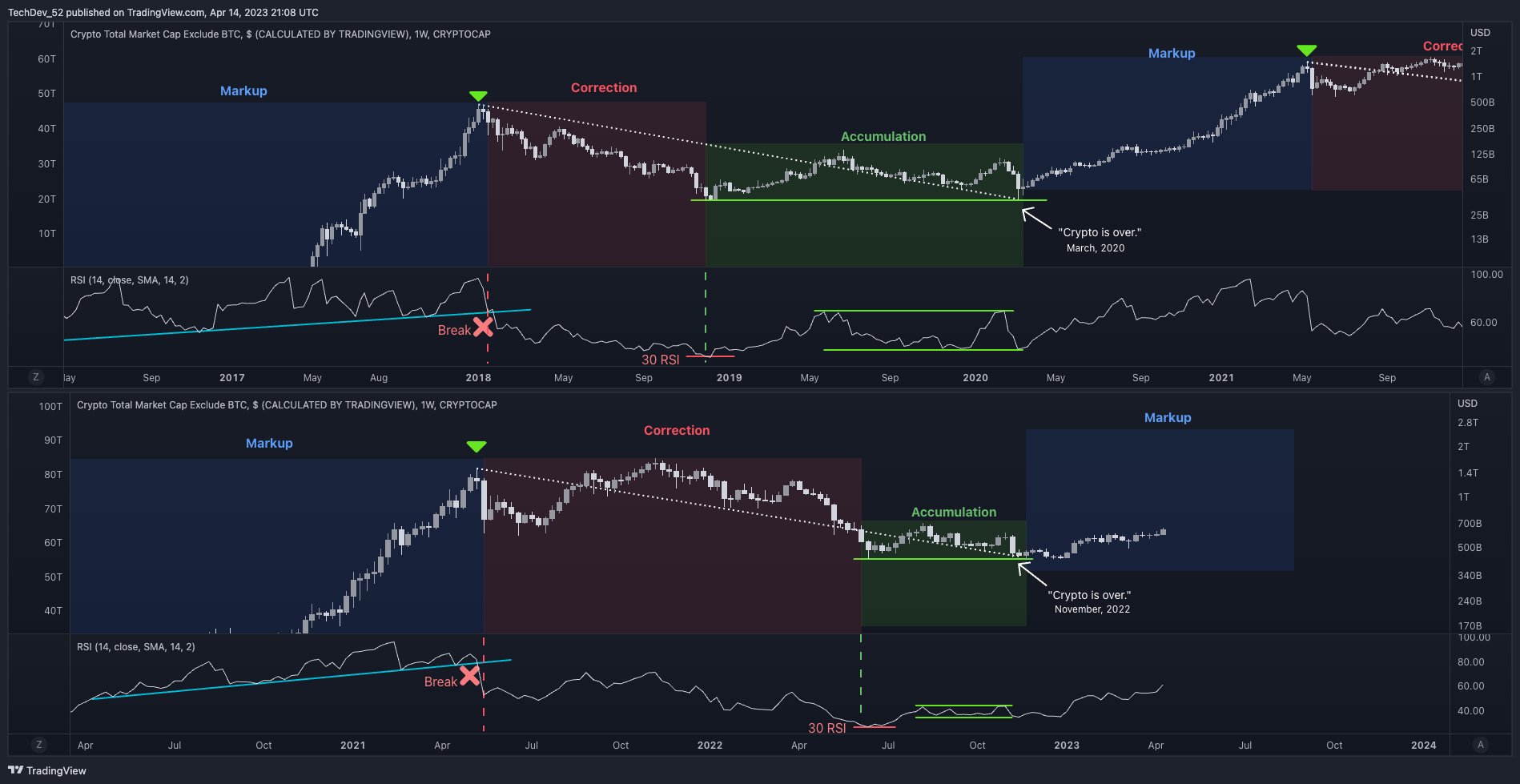 TechDev also compares…