Before buying that piece of art from your local home decor store, check out the Canvia Digital Art Canvas, which can hold up to 10,000 images.
A piece of art can take a room to the next level, but picking out the perfect piece for your space can be daunting.
That's why digital photo frames are a great alternative. We're checking out Canvia's digital art frame, a Wi-Fi-enabled frame that allows you to swap out art as much as you'd like.
Design
Canvia measures 27 inches by 18 inches, including its frame. The screen area is 24 inches on the diagonal, making it fall somewhere between an A2 and A3-sized artwork.
It's fairly substantial and can make quite an impression when hung above a fireplace or over a piece of furniture. In addition, it can be hung in both portrait and landscape mode, which helps expand the kinds of spaces you would reasonably want to include it in.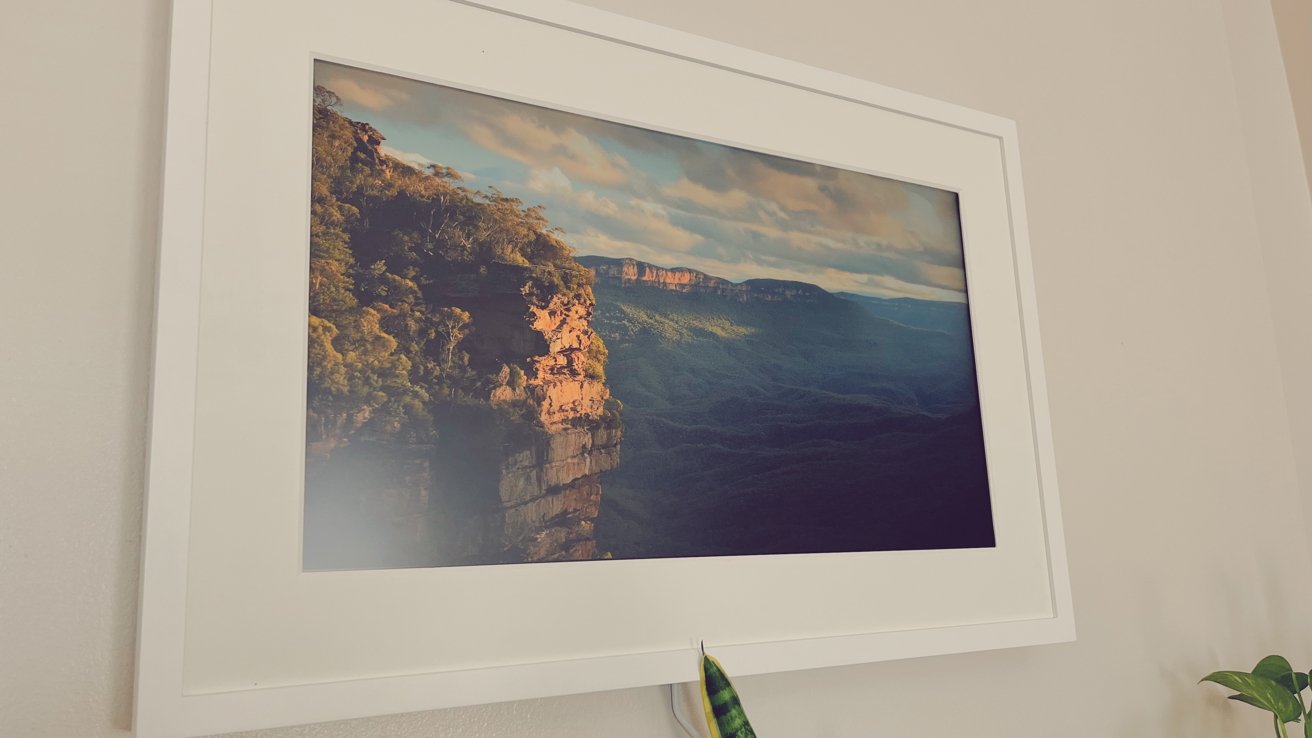 Canvia in white
Canvia is also available in four finishes. We received white, which blends into most rooms without effort but comes in a black, red, or light wood frame.
Installation & Setup
Canvia is…